Products Available at Sweetwater Paint & Supply Company
Benjamin Moore
Benjamin Moore is the only paint line we carry… and for good reason. We love everything about the brand:
History – Beautifying homes since 1883
Selection – Over 3,400 colors are in our palette
Quality – Highly regarded throughout the industry
Service – Available only through independent dealers
The majority of our paints are proudly made at Benjamin Moore's Pell City plant, right here in Alabama.
Competitors may claim they can match Benjamin Moore colors, but the truth is they can't. Mismatched colors are often not evident until the paint is on the walls, and the results can be disappointing.
You can only get true Benjamin Moore colors using Benjamin Moore paint. The reason lies in the manufacturing process. Benjamin Moore paints are created using proprietary Gennex® colorants and resins and are formulated with patented waterborne technologies. This highly controlled system ensures the quality of Benjamin Moore paints and the purity of the colors.
When a competing store offers to match a Benjamin Moore color, their scanner simply provides its "best guess" for matching the color using another paint, generic colorants, and a different tinting system. While the color may come close, the final result is not the color you spent days or weeks deciding upon.
Be sure that the color you pick is the color you get. Authentic Benjamin Moore colors are available only at your local Benjamin Moore retailer. Call Sweetwater Paint & Supply Company today!
We also carry a selection of Benjamin Moore's Insl-X, Coronado, and Lenmar coatings for your specialty projects. Our Insl-X selection includes pavement marking, swimming pool, and concrete deck coatings. In-stock Coronado products include Rust-Scat enamels and Crylocote exterior coatings. We stock a limited selection of Lenmar wood floor finish products with additional Lenmar items available by special order.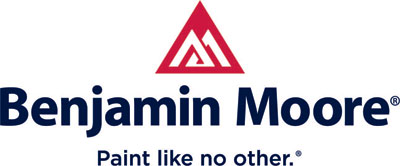 Wooster
The Wooster Brush Company produces more than 2,000 products for painters of all skill levels. Their experience in the industry is unmatched – they have over 500 dedicated employees with an average of 18 years of service each. High standards of quality and innovation are maintained with in-house engineering, production, graphic design, and printing departments. Sweetwater Paint & Supply Company carries a large selection of Wooster brushes, rollers, pans, and buckets.

Old Masters Stains
Old Masters is quite simply the best stain line we have found. We stock Old Masters wiping stain, gel stain, polyurethane, and varnish. Old Masters has just added four new colors, so stop by and take a peek at the color palette!